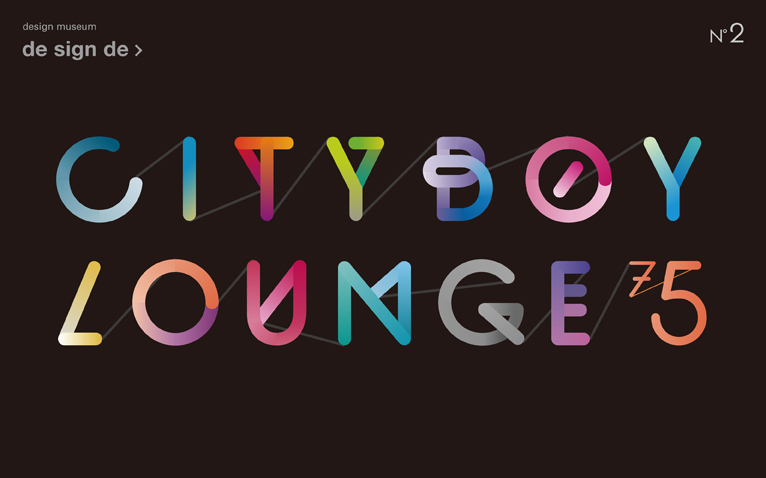 CITY BOY LOUNGE シティーボーイラウンジ
UPDATE : 2014/Jun/25 | AUTHOR : 編集部
来る7月最初の土曜日、大阪は中之島のデザインミュージアム de sign de にて、若手クリエイターらが企画主催する音楽イベント「CITY BOY LOUNGE」が開催される。
ー
CITYBOY、CITYGIRLはマストなイベント。おしゃれ心にグッと響く選曲。リバーサイドのロケーションで、ひと味違うウィークエンドをお楽しみください。
On Saturday the 5th July de sign de will transform City boy lounge.
DJ will play the best underground electronic music.
We are open from 5pm to 10pm.
It's free Free entry.
ー
< DJ >
City Boy Lounge DJs
< FOOD >
Cafe Cafua
< NEON >
MAVERICK
http://www.neon-maverick.com/
Organized city boy lounge, inc.
[募集]
CITY BOY LOUNGEでは会場演出をしてくれるアーティスト/クリエイター/デザイナーの方を募集しています。一緒にギャラリーをパーティー空間にしてみませんか?表現形式は自由です。是非一度お問合せを! (info@designde.jp タイトルに「CBL募集」と表記し筒井宛まで)
We are looking for people who can decorate our party space.Lightning, visual and so on.
Contact us: info@designde.jp
関連サイト
───
中之島デザインミュージアム de sign de
http://designde.jp/
CITY BOY LOUNGE Facebook Page
https://www.facebook.com/cityboylounge
開催概要
───
会 場  : 中之島デザインミュージアム de sign de
日 程  : 7月5日 (sat) open 17:00 – 22:00
入場料  : 無料 (別途1drink)